WellbeingWR releases a newsletter every 2 weeks on Tuesday's to provide a snapshot of events, initiatives, opportunities and information from the community, while also providing learning opportunities including an equity resource, data spotlight, and journey to reconciliation reflection piece. This is the best way to stay connected to WellbeingWR and the extended Network.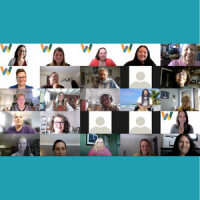 Thank you to everyone who participated and engaged with our revitalization! It has been an exciting and uplifting journey, and we are so glad that you were able to join us in celebrating. If you missed the revitalization event, you can watch the recording here.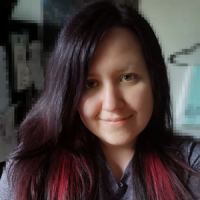 Welcome Olivia to the WellbeingWR backbone team! Olivia is joining as the Urban Indigenous Communications Assistant, and has experience with the LGBT Youthline and regularly volunteers with the Indigenous community with O:se Kenhionhata:tie Land Back Camp. Learn more here.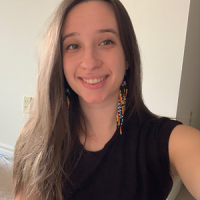 Welcome Sydney to the WellbeingWR backbone team! Sydney is joining as as a practicum student from Laurier's Master of Social Work – Indigenous Field of Study program. She has spent the last six years working at a community center in Cambridge and is now working at the YMCA.  Learn more here.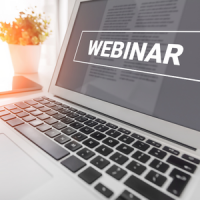 Join Bridges to Belonging for an engaging conversation with Al Etmanski and Rebecca Paul about Contribution, Community and a "Network of Belonging" for your loved one with a disability. This Thursday, March 10th from 6:30pm-8:30pm online. Register here.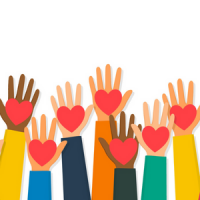 The Kitchener Waterloo Community Foundation (KWCF) has announced a $2.5M impact investment to House of Friendship as a loan towards their new emergency housing with on-site healthcare and housing services to people experiencing homelessness in Waterloo Region. Learn more here.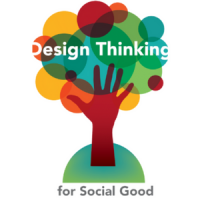 Capacity Canada is inviting young changemakers across Canada to apply for their nine-month paid apprenticeship program. This program is for individuals who want to learn the foundational elements of human centered design in order to bring this professional skill back to their communities. Learn more here.
Journey to Reconciliation Focus
Learn – Cultural exchange is the sharing of different traditions, knowledge and ideas with someone that comes from a different background their your own. Most often cultural exchange occurs to build trust and understanding between Peoples or Nations. An example of this exchange can be seen in Kokum scarves, which means grandmother scarves in Cree. When Ukrainian settlers arrived they brought with them these beautiful flower fabrics that complemented the floral beadwork done by the Cree, Dene and Metis Peoples. These fabrics were shared as the communities worked together, and now today these scarves hold a deep meaning for many Indigenous Peoples. This may be why you might see some Indigenous People choosing to wear one in support of Ukrainians during this troubling time of conflict. Learn more about these scarves here.

Reflect – What are other examples of cultural exchange? What's the difference between cultural exchange and appropriation?

Practice – Know the difference between Cultural appropriation, appreciation and exchange.
First Nations, Métis, and Inuit Updates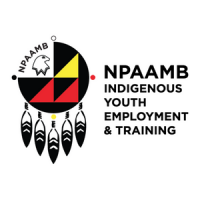 NPAAMB's Youth Navigation Service is hosting an Evening of Virtual Storytelling with Candilee Ecker-Flagg today from 7:00pm-8:30pm. During this virtual gathering, Cindilee Ecker-Flagg will share her knowledge around the story of Equinox. To register, email crystal@npaamb.com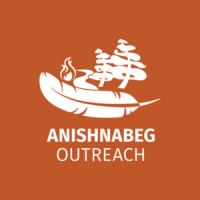 Anishnabeg Outreach is recieving the McMurty Family Fund donation from KWCF to directly support their Spirit Bundle Offering Program. This program provides delivery of donated food and household items to local First Nations, Métis and Inuit families in the KW Region on a bi-weekly basis. Learn more here.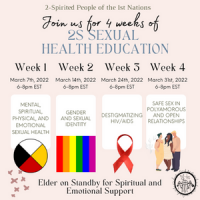 2-Spirited People of the 1st Nations (based in Toronto) is running 4 sexual health education sessions this month for Youth aged 16-29. This program is meant to provide a comfortable and culturally safe space for 2S/Indigiqueer Youth to discuss and explore sexual education that is separate from westernized methods of teaching. Learn more here.
The Positive Mental Health Surveillance Indicator Framework (PMHSIF) from the Government of Canada provides information on positive mental health outcomes and its associated risk and protective factors. Positive mental health is a state of wellbeing that allows us to feel, think, and act in ways that enhance our ability to enjoy life and deal with the challenges we face. The 2022 edition of this is now available online, and shines a light onto the mental health and wellbeing of Adults and Youth in Canada. Some data highlights from this edition include:
Only 39.6% of population 18+ report they are "very satisfied" with their life in general 
11.5% of the population 18+ report experiencing unfair treatment at least once in the past 5 years based on gender, race, age, or appearance
68.4% of the population 18+ report a "very strong" or "somewhat strong" sense of belonging to their community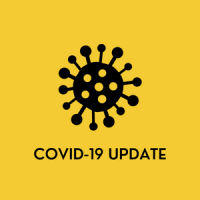 AS A REMINDER: As of March 1st, many public health measures have been lifted in Ontario:
– Capacity limits lifted in all indoor public settings
– Proof of vaccination requirements lifted
– Other protective measures, such as mask/face covering requirements and active/passive screening of patrons, will remain in place