WellbeingWR releases a newsletter every 2 weeks on Tuesday's to provide a snapshot of events, initiatives, opportunities and information from the community, while also providing learning opportunities including an equity resource, data spotlight, and journey to reconciliation reflection piece. This is the best way to stay connected to WellbeingWR and the extended Network.
Yesterday for International Day for the Elimination of Racial Discrimination, Wellbeing WR collaborated on a series of events to discuss anti-racism and discrimination with Carizon, Children and Youth Planning Table, Coalition of Muslim Women KW, Kind Minds Family Wellness, Volunteer WR, led by Immigration Partnership. These sessions focused on how to support one another in countering racism, using data and amplifying youth voices to make changes, and unpacking the presence and reality of white supremacy in Waterloo Region. Thank you to everyone who tuned in and contributed to the discussions of this important day.
Changing the Flow is unveiling the first two editions of their new period product holders featuring work from local artists. These boxes not only provide free period products in public restrooms, but also provide an artistic platform for local artists from under-represented communities. Learn more here.
Capacity Canada's Emerging Governance Trends webinar series for executive directors, CEOs, and corporate partners is to help prepare for any current and future developments. The webinar topics include; Post Pandemic Reality; Equity, Diversity & Inclusion (x2); and Building a High Performance Board. Learn more here.
Shelter Movers Waterloo Region provides free moving and storage services to survivors of abuse in Waterloo Region. To support the demand they are experiencing, they are looking for more volunteers to help with various initiatives. Learn more here.
More than 500 Rohingya refugees have moved to Waterloo Region in the last 5 years, making up more than half of the population within Canada. Rohingya refugees have fled Myanmar in Southeast Asia to escape terrifying violence and genocide. This crisis is deeply rooted in Myanmar ideology that started off denying the Rohingya citizenship and refusing to recognise them as a people. In 2017, the Myanmar military started to brutally attack Rohingya villages, forcing thousands of refugees to flee to neighbouring countries, forming the largest refugee settlement in the world, which is home to 600,000 refugees.

The Waterloo Region Rohingya Centre is a community-led, service-oriented inclusive community centre that strives to provide innovative, creative, quality services to make a positive impact in Waterloo Region and beyond to build ties with the wider community, in the proud spirit of Canadian multiculturalism. Serving as the main hub of the Rohingya community in the country, the aim of the centre is to unite Rohingya-Canadians so that they have a safe place to come together, thrive, and ultimately build an inclusive society.

The Rohingya Centre of Canada would like to extend an invite to the entire community for their Grand Opening Event on Saturday March 26th from 3:00-6:00pm at 283 Duke Street West, Unit #226, Kitchener ON.
Journey to Reconciliation Focus
Learn – There is a common misunderstanding of when it is and isn't appropriate to partake in spiritual practices that aren't part of your culture, spirituality or religion. Open practices are religious, spiritual or cultural practices that have been opened up and gifted to the broader communities by those that traditionally practice them, meaning that the community has given explicit consent for others to partake in it. For example, smoke cleansing is an open practice done by many different peoples and groups around the world. The traditional act of Smudging on the other hand is a closed practice and holds a different sacredness to many Indigenous peoples and communities. Though these practices may look similar, they are not, and it is disrespectful to partake in closed practices that you are not culturally, spiritually or religiously part of, or given consent for. Find a list of closed cultures and religions here, and stay tuned to our next newsletter to learn more about smudging.

Reflect – Are there any open or closed practices in your culture? Why is it important to respect closed sacred practices? Why might a practice be closed?

Practice – Before participating in cultural activities you are unsure of, ask or research. Make sure that if offered to partake in closed practices, it is by the person or peoples of said culture. Remember that just because it was offered to you does not mean you get to share it unless explicate permission was given.
First Nations, Métis, and Inuit Updates
Be-Dah-Bin Gamik, Place of New Beginning is excited to host the Conestoga College 12th Annual Traditional POWWOW on Saturday March 26th, via Facebook Live! Grand Entry will begin at 12pm. Learn more here.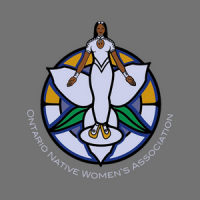 For World Water Day (today), Ontario Native Women's Association is hosting a virtual gathering on March 22nd beginning at 7pm, to honour the water with Knowledge Keeper Judy Da Silva. Register here.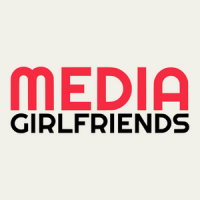 Media Girlfriends Indigenous Student Scholarship opportunity is open to First Nations, Inuit or Metis students of any gender, aged 17-30 pursuing a post-secondary degree in journalism, community, media, or tech in Canada. Deadline to apply is April 30th 2022. Learn more here. 
Statistics Canada has released a Two-Year Update on Social and Economic Impacts of COVID-19 that looks at impacts on; health, public safety, social cohesion, demographics, high inflation, consumer expectations, labour market conditions, and the exacerbation of existing inequities.

Some data highlights include:
As of June 2021, 61% of Canadians reported very good or excellent mental health, compared with 67% in 2019. 
There was a 37% increase in police-reported hate crimes—718 more in 2020 compared with 2019. This is the highest number since comparable data have been available, and it reflects crimes targeting Black, Asian and Indigenous populations.
The percentage of population growth from international migration was 68%, down from a record high of 85% in 2019
Consumer inflation has outpaced average wage growth since the spring of 2021.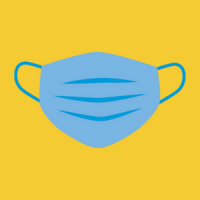 As of March 21st, masks are no longer required in stores, malls, restaurants and gyms, but will still be required on public transit, in hospitals and medical clinics, and in congregate settings and long-term care homes. As we transition, remember that everyone is going to have a different level of comfort with removing masks.