A collaborative initiative where members work together across sectors to improve the wellbeing of residents of Waterloo Region.
WWR's members come from all parts of Waterloo Region, representing local residents with various lived and living experiences, and over 70 organizations.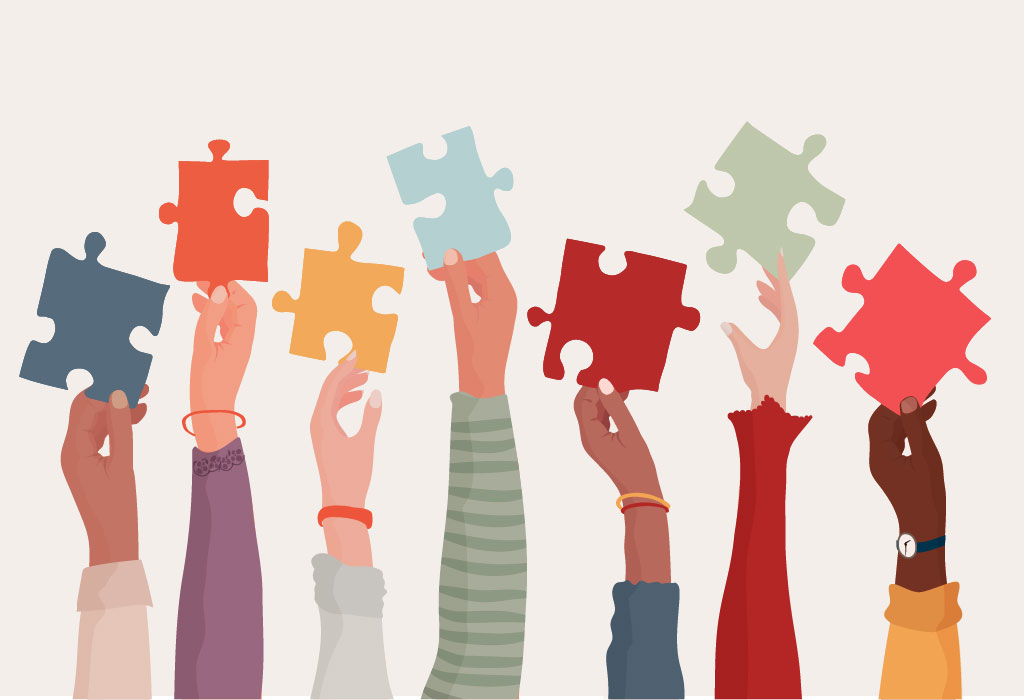 A community where everyone thrives and no one is left behind.
We are a diverse network working together differently to make transformational change in community wellbeing. We are able to impact wellbeing together in a way that we are unable to alone.
Courageous: Having ongoing critical reflections to help us look at issues in new and different ways rather than accept the status quo.
Dynamic: Continuously learning, adapting and improving our mutually reinforcing actions though the use of data, shared measurement and community input.
Equitable: All voices matter equally and we will provide supports and opportunities so everyone has the chance to
become meaningfully involved.
Transformational: Move beyond existing organizational and collaborative efforts through fostering trusting relationships and a
culture of mutual respect in which new opportunities and knowledge can be harnessed.
Community wellbeing is shaped by a wide variety of conditions and systems in which individuals and communities are born, grow, work, live, and age. Due to this complexity, there is the realization that no single organization, government, or program can tackle or solve the increasingly complex conditions or systems to impact community wellbeing. We must work together to create transformative change to truly improve community wellbeing to ensure that no one gets left behind.
The foundation of our work is grounded in connected community, equity, and measurement. Our work together in these areas takes many forms, including building relationships and partnerships to strengthen the social fabric of Waterloo Region and leverage existing assets; identifying and adapting to meaningfully respond to emergent issues hosting training and educational series to build awareness and increase community capacity for change; and measuring and making sense of local wellbeing data in order to better understand the barriers to wellbeing in Waterloo Region.
WellbeingWR uses a CARE approach for community wellbeing:
Connect and collaborate: across diverse communities in Waterloo Region to leverage local assets, increase alignment, and advocate to collectively overcome barriers to wellbeing.
Amplify and adapt: existing efforts to promote and focus attention where transformational change is needed in community wellbeing across Waterloo Region.
Respond and act: to develop new solutions and actions to address community issues.
Educate and enhance knowledge: to learn from one another and understand system-wide issues and address inequities.
By working together to build a stronger, more connected Waterloo Region, we are able to more efficiently and effectively respond to break down barriers to wellbeing inequity in Waterloo Region and make system-wide changes, in order to realize the vision of a community where everyone thrives and no one is left behind.
Our funders provide the financial and in-kind resources necessary for the operations of WellbeingWR.
The website and overall process of the initiative is supported by backbone staff that have been seconded from multiple organizations, and the backbone team is generously hosted in-kind out of the Region of Waterloo. 

We receive many in-kind supports from organizations across the Region, and our funders have included: