In 2016, Waterloo Region already had a number of community partnerships making progress towards dealing with complex issues of community wellness. However, many of these partnerships were identifying an urgency to collaborate across sectors for a more integrated, holistic approach to community wellbeing, and to create solutions with impact.
We began to gather community input on the vision, priorities, and actions to better wellbeing in Waterloo Region by conducting discovery meetings with collaboratives, area municipalities, and other community stakeholders.
The discovery meetings helped establish interest in moving forward with the initiative, and suggested methods to connect and engage with potential partners. These meetings also helped us gather feedback to inform the overall process and structure of the Wellbeing Waterloo Region initiative.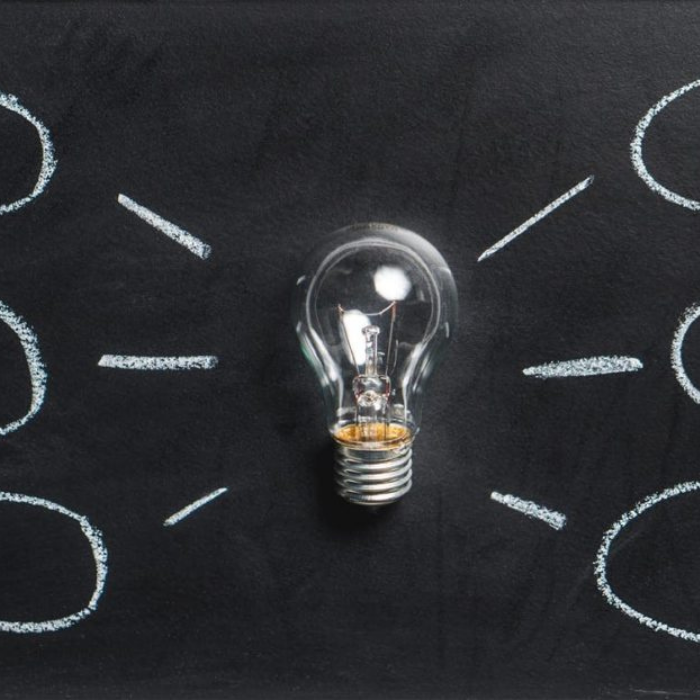 Community forums established strong support for Wellbeing Waterloo Region and the development of strategic priorities and measurement systems.

The Canadian Index of Wellbeing (CIW) was adopted as the overall framework for measuring wellbeing in Waterloo Region. Several indicators were identified to measure Waterloo Region's wellbeing under each of the CIW's eight domains.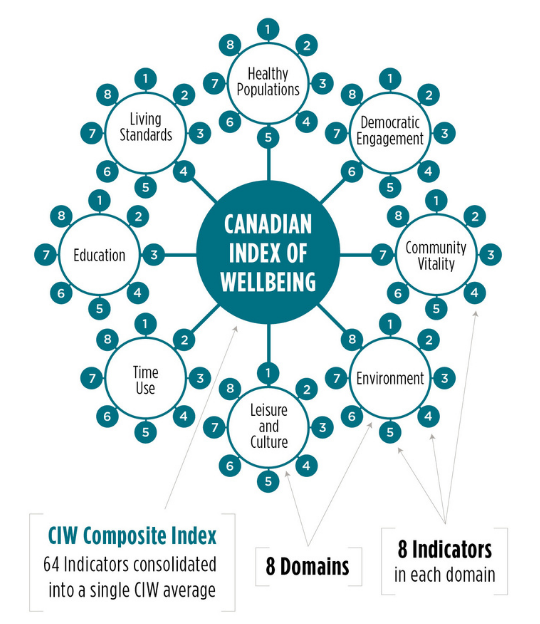 Based on an analysis of gaps and issues, Wellbeing Waterloo Region set out to identify a limited number of priority areas for initial action to advance collective impact on community wellbeing.

This work established three "big idea" areas to improve community wellness so that everyone in our community is able to thrive; Healthy Children and Youth, Social Inclusion, and Affordable Housing.
Wellbeing Waterloo Region's structural approach, informed by The Connected Community Approach, is premised on the belief that no single policy, government department, organization or program alone can tackle the increasingly complex social problems we face as a society. It seeks to address complex issues and achieve significant and lasting social change through multiple sectors coming together on a common agenda, shared measurement, and alignment of effort.
In 2019, Wellbeing Waterloo Region moved into its current enabling structure. The structure features a system of interconnected working groups who are focused on leveraging local assets and mobilizing for collective action in our three big idea areas.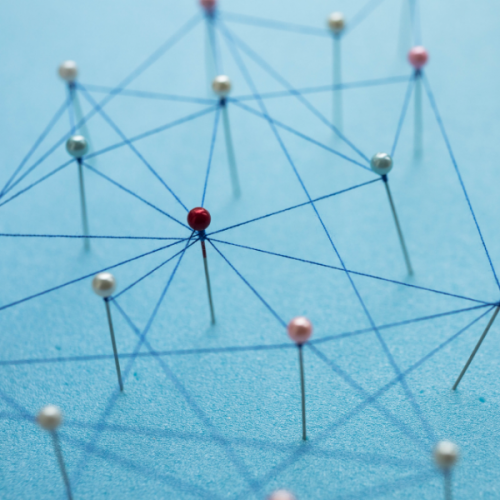 From late 2018 to early 2019, the work of WellbeingWR formally launched. This included:
catalyst groups focused on collective impact areas (affordable housing, healthy children and youth, and social inclusion);
working groups focused on collaborative ways of working together (communications & engagement, measurement & monitoring);
a First Nations, Métis, and Inuit Advisory and Advocacy Circle;
a Systems Change Champions table; and
a Connectors Hub to provide oversight and ensure integration of the overall direction.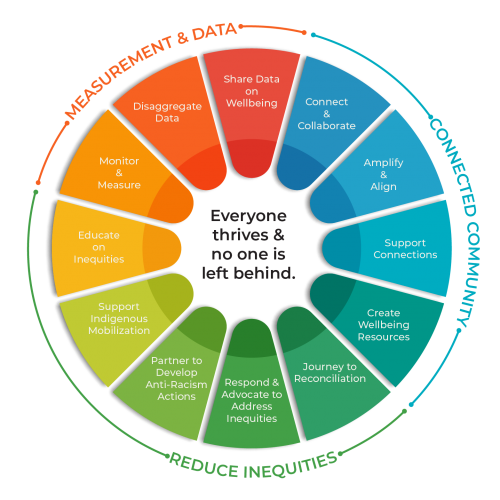 In late 2019, the world changed with the start of the COVID-19 pandemic, which hit Canada in early 2020.  Based on the adaptive nature of WellbeingWR, priorities shifted to focus needed attention and resources on COVID-19 response, and the WellbeingWR network came together to focus on supporting wellbeing during a pandemic.  This included partnering with a region-wide pandemic response group to coordinate psychosocial and spiritual supports, such as the unprecedented challenges of coping with grief, death, and dying during a pandemic.
In 2021, members of the collaborative reflected on the shifting community energy around priority areas, and identified that much of the work of WellbeingWR was now focused on three main areas: creating a connected community; reducing inequities; and measurement and data around wellbeing.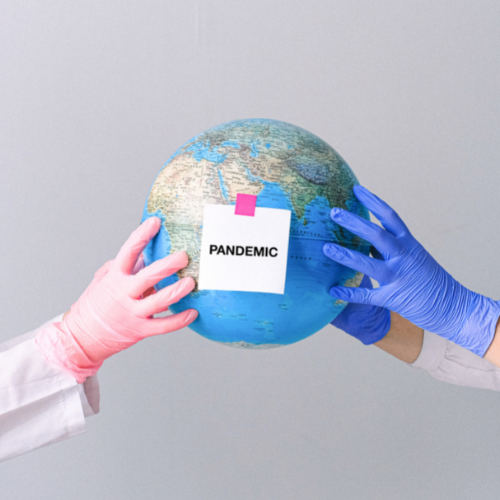 Sunsetting the Initiative
After many years of connecting, visioning, and taking action to improve the wellbeing of residents in Waterloo Region, Wellbeing WR is sunsetting the initiative as of March 31, 2023. We are deeply grateful to everyone who has contributed to the work of Wellbeing WR over the years and for believing in a community where everyone thrives and no one is left behind. 
We are confident that the relationships and vision of Wellbeing WR will continue to live on in the community to impact wellbeing in transformational ways.