The 519 Education and Training team offers understanding and tools to help you create environments that are LGBTQ2S-inclusive, respectful and welcoming.
Their resources are available for download, display and distribution by anyone interested in learning and impacting their places of work, residence, social or professional networks.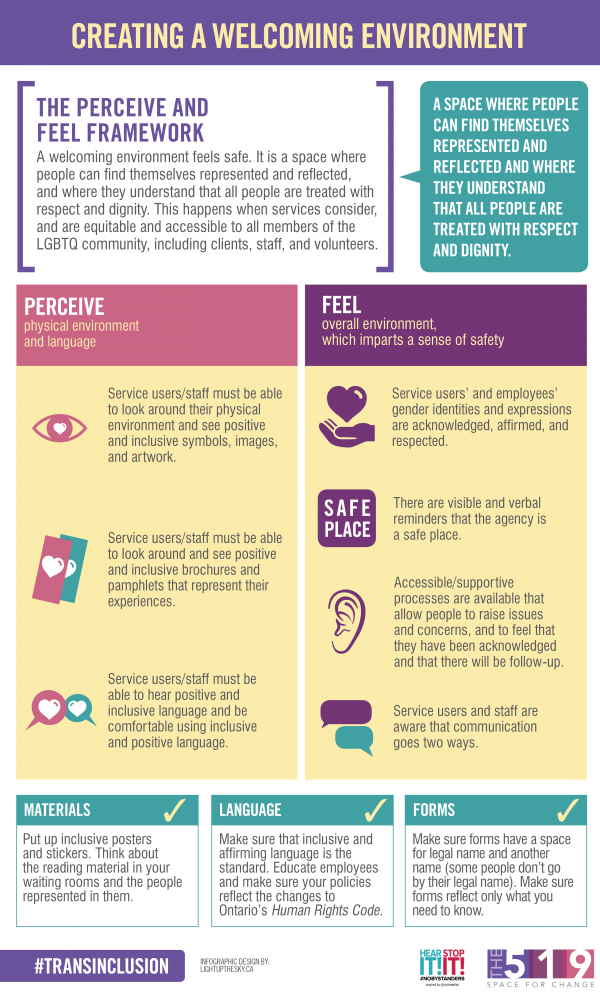 Consider the "perceive and feel" framework for creating a welcoming environment. Are there any areas your workplace could improve on to create a more welcoming environment for everyone?
Brainstorm just one way your workplace or community could become more inclusive and welcoming.
Have a conversation with your coworkers or community members about putting your idea into action.